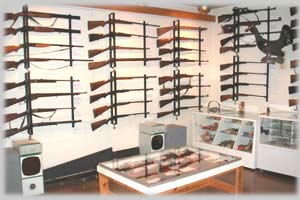 Move the cursor over the picture and you can see a picture of the handguns.
On the right you can see a model of a gunsmith's workshop.
The collection of hunting guns is composed of hunting rifles, rifles, shot-guns, pistols and revolvers. The whole collection contains 150 hunting guns and about 80 of them are shown in the museum. The oldest ones are from the 18th century.